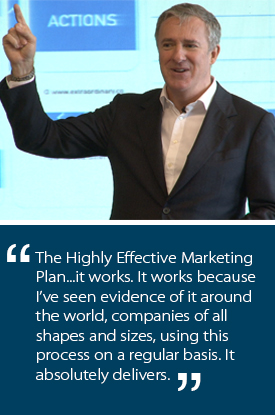 Everyday millions of pounds are wasted on advertising and other communications - money that would have been saved with proper planning.

In this video, marketing expert Peter Knight has taken his very popular HEMP (The Highly Effective Marketing Plan) workshop and updated it to focus companies on cost effective initiatives that will generate business. You will learn new ideas that you can immediately implement into your own business. This video will make you consider:
What your one single desired result is and how it's more likely to yield you with more results.
The upsides and downsides of the consequences of your plan being achieved.

Who your target audiences are and how you want them to think and do with your product/service.
What your business story, personality and one big thing is.