After a tumultuous few years in the financial world, with old institutions under pressure and new platforms emerging, the SME funding landscape has changed dramatically.
Since the financial crisis of 2008-9, the banking and business funding landscape has changed significantly. Now more than ever, businesses need to be fully aware of the options available to them and how best to secure the right type of funding to achieve their goals. In the last year or so, Vistage members have reported two strong themes:
Banks (and other sources) are 'awash' with cash, but approaches to lending have changed dramatically - Loyalty and banking history counts for nothing.
Asset-based finance and new or 'alternative' sources of funding are replacing traditional bank lending for many.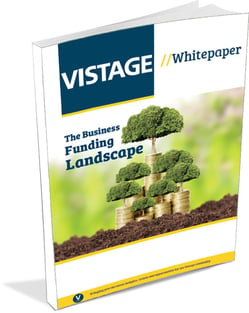 The Vistage community is probably better prepared for what lies ahead. For those looking to fund their growth plans, this whitepaper will give you the information you need to make more informed choices, covering:
Traditional Banks
Asset Based Finance
Peer-to-Peer Lending
Crowd Funding
Venture Capital
Private Equity
Business Angels
Investment Schemes
Business Growth Fund
It presents a thorough review of the options available and describes the pros and cons of each option.
It also includes some valuable tips and advice on how you present your case to a funder – another key issue that Vistage members have raised.